MyWatt Cloud 10ch. Wireless Smart Electricity Monitor Challenge the World
We make the World Best MyWatt Cloud 10 channel Wireless Smart Electricity Monitor for Home Energy Monitoring, Cost Calculation Display and Home Appliance Control from Smartphone.
 
<![if !vml]>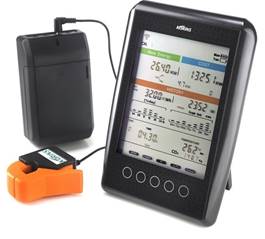 <![endif]><![if !vml]>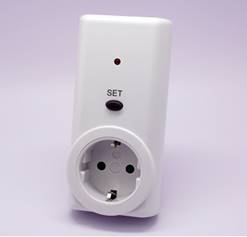 <![endif]>
<![if !vml]>

<![endif]>

From now on, every Home need MyWatt.
We can save 15% world electricity energy consumption by using MyWatt.

Pay $110 for MyWatt (SEM3010A), you can save 20% to 25% of the monthly electricity bill and save the world from CO2 emission which damage the green world.
Your $110 investment will be pay back within a year. But you can use 10 years with MyWatt. Your pay back will be 1000% or over.

MyWatt Cloud is the strongest IoT (Internet of Things) product.

Pay $150 for MyWatt Cloud (SEM3110A), you can see your real time electricity graph up to 10 channels at anywhere in the world by smart phone. You can also control your home appliances whenever you needed. You can save the money and secure your home from the smart phone. You can monitor your home whenever you are abroad or vacation from the intruder.

Please introduce MyWatt to your neighbor, the world does not need any more Atomic Power Plant.

<![if !vml]>

<![endif]><![if !vml]>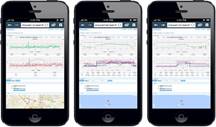 <![endif]>
MyWatt SEM3000 Series has the following functions:

MyWatt is simple and easy to use tool that helps you become smarter about the way you use electricity. Find out in a few seconds how much your air conditioner and TV costs to run. Check out how much power your entire house and home appliances is using in real time up to 10 channels. Immediately displays any cost changes to the electricity being consumed by the home. Studies have shown that the average homeowner can stop wasting between 10% ~ 20% of their homes energy if they have an electricity monitor. Wireless features allow the MyWatt to be displayed in any room of the house and also shows daily, weekly, monthly energy consumption and the cost in real time. It also shows the real time percentage of monthly target. We can also on-off or timer control of home appliances by PC software or Web Cloud service by using MyWatt Cloud. We have 2 different type wireless transmitters. (Clamp type CRT3000 and Plug-in type PIT3000/PIT3100)
MyWatt measures both household and industrial power usage by installing a current sensor where the electricity monitor is attached to. MyWatt transmit the measured power wirelessly to the receiver within 40m away and provide the instantaneous and the total electricity of daily/weekly/monthly data with the cost and graph display of the day and week power usage. MyWatt may have maximum 10 sensors attachments to enable the monitoring of 10 channels wirelessly. If the software is used in conjunction with a provided USB cable, it can graphically display the data of 1 hour/1 week/1 day/1 month/1 year periods. Additionally, if you buy MyWatt Cloud SEM3110 Monitor and connect LAN cable, it enables Cloud Service that can monitor 1 day, 1 week, 1 month, 1 year and 10 years by graphs from the website remotely for a maximum of 10 channels.
http://smartwattmeter.com
<![if !vml]>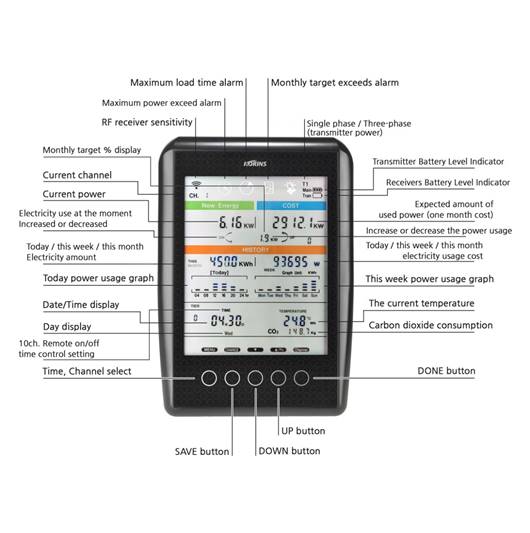 <![endif]>
 1) 10ch. Wireless power measurement device (a maximum distance of 40m)

 
<![if !vml]>

<![endif]>
2) Permits monitoring of changing power rate and estimated electricity consumption as the home appliances are turned on or off
3) Displays instantaneous electricity power and today/this week/this month/last 31days power usages and the cost.
4) Displays the power consumption graph of today and this week.
5) Permits the power consumption data logging for 3 years with 10 wireless transmitters.
6) As an option, the power monitoring is possible with optical sensor installed to a digital totalizer meter (under development).
7) As an option, 350A wireless power clamp installation available (to a maximum 150kW instantaneous power monitor)
8) A free PC software enables the power graph of 1 hour/1 day/30 days/12 months/5 years
9) An optional LAN gateway Model SEM3110 enables graphs of 1 day/1 week/1 month/1 year/10 years power consumption by Web Cloud display

 
<![if !vml]>

<![endif]>
10) Monitoring CO2 emission and saved
11) Permits entering of 6 step electricity tier rates or average rate for home and office and building
12) Displays date, month, year, time and day of the week
13) It displays the power consumed vs. target power consumption in percentage (%) to enable users to estimate and control the power consumption for the remaining day in 1 month.
14) It provides the LCD alert when power is maximum accommodation times and a sounding alarm to induce power-savings to comply with the national policy
16) Displays the LCD alert if the power consumption exceeds the monthly target of each home.
17) 5 different currency display selection (Japan, Korea, UK, USA, China and EU)
18) 433MHz (EU, USA), 429.2MHz (Japan) and 424.7MHz (Korea) wireless selection when order.
19) CE, FCC and TELEC approval
PC SOFTWARE
http://smartwattmeter.com/soft  
20) Provides hourly, daily and monthly graph on pc-software
21) Provides real time graph display of measured energy consumption by connection pc
22) Provides on-off control setting of home appliance by pc-software
23) Provides 6 step energy cost tier rate setting by pc-software
 
<![if !vml]>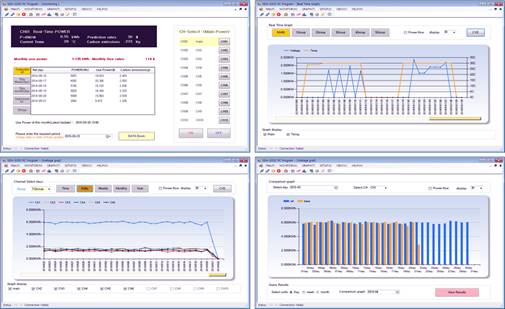 <![endif]>

WEB CLOUD SERVICE
24) We can monitor the cloud service at PC, Smartphone & IPAD. We can make on-off or timer control from the cloud service.
http://smartwattmeter.com/cloud
 
<![if !vml]>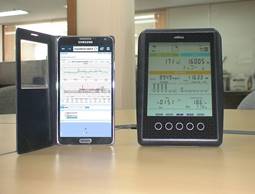 <![endif]><![if !vml]>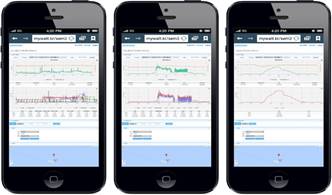 <![endif]>
<![if !supportLineBreakNewLine]>
<![endif]>
<![if !vml]>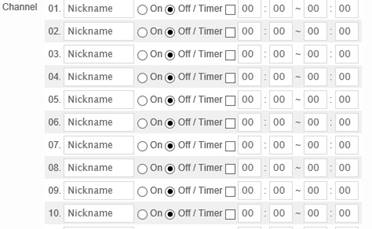 <![endif]>
25) Dash board display also possible.
<![if !vml]>

<![endif]>

26) Provides 10 channels of daily, weekly, monthly, yearly and by year graphs
<![if !vml]>

<![endif]><![if !vml]>

<![endif]>
<![if !vml]>

<![endif]><![if !vml]>

<![endif]>
<![if !vml]>

<![endif]>
27) Provides now energy, total wattage and money display of the day
28) Provides comparison graphs of previous /present day, previous week/present week, previous month/present month, previous year/present year

 <![if !vml]>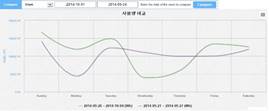 <![endif]>
29) Permits integrated management of up to 999 sites (for a company with numerous branches) by optional service. (under development)

30) Daily energy target Alarm : by Email or SMS
*Daily/weekly/monthly Energy consumption Notice: by Email or SMS

31) You can download 2 min. interval energy data for a day or month from the cloud service. (You can save the excel file every month to your PC)

 
OPTIONAL MYWATT CLAMP-ON TYPE WIRELESS TRANSMITTER CRT3000

32) Single or 3-phase electricity current monitoring by wireless data transmission up to 40m distance. Internal battery can be used 6 months.
33) Provides 30A, 75A, 200A, 350A and 500A Clamps as an Option

photo: CRT3000 Transmitter + 75A Clamp
<![if !vml]>
<![endif]>
30A, 75A, 200A, 350A clamp
<![if !vml]>

<![endif]>
3-phase application: 3pcs of 30A clamp
 
<![if !vml]>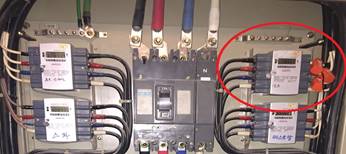 <![endif]><![if !vml]>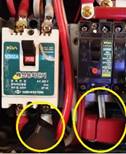 <![endif]>

OPTIONAL MYWATT PLUG IN TYPE TRANSMITTER PIT3000/PIT3100

 
34) Provides 5 different plug type (UK, Germany, USA, Japan)
35) Remote on-off or reserved timer control by smart phone, web cloud service, and pc-software.
 
<![if !vml]>

<![endif]><![if !vml]>

<![endif]>
We have 1-clamp, 2-clamp, 3-clamp type, web-cloud service type and mixed type.
<![if !vml]>

<![endif]>
What We Need & What You Get
We need this challenge for the developing of new feature and get the several different approval like UL, CE and TELEC. And also we need it for the development of Wi-Fi version and Black Box type Wireless Energy Monitoring Device in the future.
We also need the fund for the development of Apps and Web Cloud service with more advanced and more attractive stage.  
The Impact
MyWatt SEM3000 could provide the world people with less energy consumption and could save 10% of the new power plant construction. It provides green world.
Now it is the time for Smart Grid and IHD (In Home Display Unit). MyWatt SEM3000 is a kind of IHD and it is essential to the energy consumer of the advance country.

U.K. will install 50,000,000sets of IHD within 2020 for the energy saving purpose.

 
<![if !vml]>

<![endif]>
Amongst the IHD, MyWatt SEM3000 is the world best item and could easily lead the people how to monitor and save the energy naturally.

12% energy saving could make 20% electricity cost saving by tier rate increase.
<![if !vml]>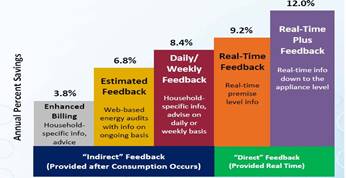 <![endif]>
<![if !vml]>

<![endif]>
<![if !vml]>

<![endif]>

Homepage: http://smartwattmeter.com <![if !vml]>

<![endif]>
English Catalog: http://www.smartwattmeter.com/catalog/sem3000EN.pdf
Korins Inc.
Address: Rm608, Dunchon-daero #474, Jungwon-gu, Seongnam City, Korea
post code: 462-725
Tel: +82-31-777-1588 Fax: +82-31-777-1587 Mobile: +82-10-8905-1244
email: hyh@korins.kr
Amazon shopping : http://www.amazon.com/s/ref=nb_sb_noss?url=search-alias%3Daps&field-keywords=mywatt
<![if !vml]>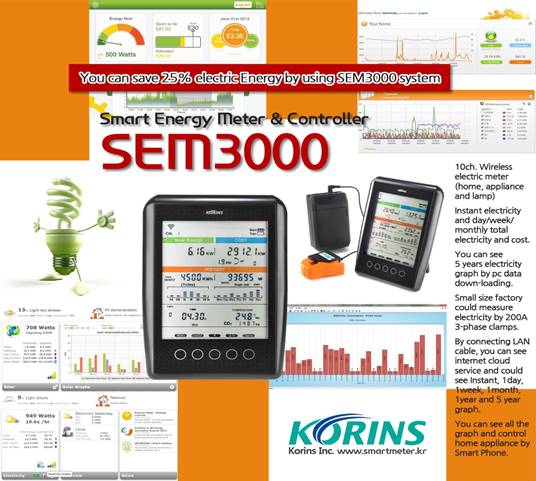 <![endif]>